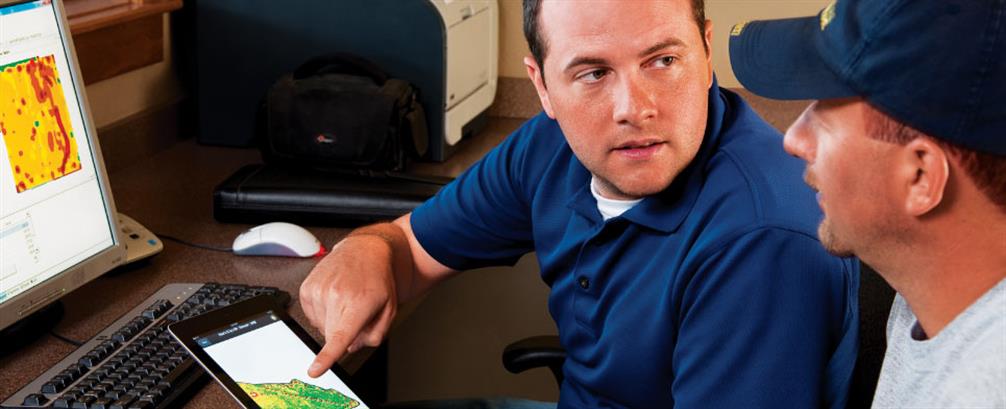 Information Management
MyJohnDeere - Operations Center
MyJohnDeere - Operations Center is the platform for products and services that improve machine uptime, logistics management and agronomic decision making in a centralized location to help plan, run, and manage an operation.
JDLink
JDLink is John Deere's telematics system with an easy, reliable connection between the grower and their machines. It is designed for producers, dealers, and equipment managers who desire to take their operations to the next level of productivity. Using the power of JDLink, producers and managers can increase productivity, increase uptime, and lower cost of operation. Information collected by JDLink can easily be accessed from a computer or mobile device. JDLink system enables productivity in these ways and more:
See critical and timely information about the machines, online.
With JDLink Connect operators can use Location History see where their machines are and what ground they have covered. Get a clear sense of progress so to easily plan next steps.
Analyze machine performance in order to plan for future jobs. By tracking measures such as idle time, ground speed, and fuel rate, operators can identify opportunities for improved performance.
Move data to and from machines—easily, securely, and wirelessly.
Let Wireless Data Transfer (WDT) save time and hassle by automatically and securely moving production data into the John Deere Operations Center. Easily send setup files and prescriptions to machines in advance or as plans change.
When plans change, sending updated setup files and prescriptions is fast and easy.
Support machines and people to keep the operation running
Use Remote Display Access (RDA) to check on work in progress or help an operator in need.
Identify issues promptly with machine alerts for the operator and the dealer.
Let the dealer connect with a machine through Service ADVISORâ"¢ Remote diagnostics system to diagnose what is needed to keep the operator running.
JDLink information is accessible on the JDLink website, JDLink mobile application and the Operations Center. This allows easy access for customers to manage their fleet and operators. Once machines are equipped with JDLink Connect, dealers can use the information to deliver services to producers. Information available varies by the subscription level.